Evening Featured Speakers

To complete your day, join us for fun, fellowship, and learning with our featured speakers. Each of the speakers has been selected to enlighten and expand your knowledge. Sessions will include snacks, a cash bar, and a social beginning at 6:30. All sessions are open to the public, and speakers begin shortly after 7PM. Each session has a $49.00 fee to attend, or purchase the bundle 3-pack for $109 (a savings of $38.00). Conference registrants can purchase, as part of their conference registration, a ticket to each evening event or, for a discount, all three events.
Go to this LINK to purchase tickets to one, two, or all three of the evening events if you are:
A conference registrant who would like to bring guest (s), or;

You are a member of the gardening public who would like to enjoy a fun, inspiring evening out with other passionate gardeners.
Sunday, June 18, 7:00pm
Sessions will include snacks, a cash bar, and a social beginning at 6:30PM. Speakers begin shortly after 7:00PM.
Presenter Leigh Hunt, Royal Horticultural Society, London England
ES01 – Making the United Kingdom a Greener and More Beautiful Place
Sit back and take an enjoyable visual tour around the captivating gardens of the United Kingdom. Discover the variety of environments, changing conditions and developing approaches to growing ranging from Scotland to the South Coast. Learn about the focus on sustainability and making gardens work harder for the environment. We are sure you will take away many tips which can be applied to our gardens for greater success and beauty.
About the presenter: Leigh leads a team of Assistant Advisors, within the RHS Advisory Service, who answers over 70,000 questions each year from RHS Members and flower-show visitors. A popular speaker on a variety of programs, his work is based on scientific research, ensuring advice is evidence-based and up-to-date.
Leigh leads the Society's urban greening program using scientific proof to highlight the remarkable benefits of urban gardens. The goal is to inspire homeowners to value and improve their own gardens and influence organizations who work in this field.
Professionally, Leigh trained at the Kew Royal Botanic Gardens, and he has worked as a technical advisor on BBC Gardeners' World Magazine for five years.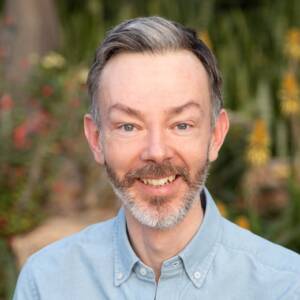 Tuesday, June 20, 7:00pm
Sessions will include snacks, a cash bar, and a social beginning at 6:30PM. Speakers begin shortly after 7:00PM.
Presenter Sara Dykman, Amphibian Research and Outdoor Educator, winner of 2021 Outdoor Book Award for "Bicycling with Butterflies"
ES02 – Bicycling with Butterflies
Sara made history as the first person to bike alongside the monarch butterfly on her 10,201 mile journey to help learn more about this keystone species. Join this journey as Sara shares her experiences, stories, and the information we all need to know to help protect, preserve and enhance the pollinators needed for survival.
About the presenter: Sara Dykman is a native of Johnson County, Kansas. Her book, "Bicycling with Butterflies," won the 2021 National Outdoor Book Award. She is the founder of beyondabook.org, which fosters lifelong learners, boundary pushers, explorers, and stewards. She works in amphibian research and as an outdoor educator, guiding young people into nature so they can delight in its complicated brilliance. She hopes her own adventures—walking from Mexico to Canada, canoeing the Missouri River from source to sea, and cycling over 80,000 miles across North and South America (including the monarch migration trip) — will empower young and old to dream big.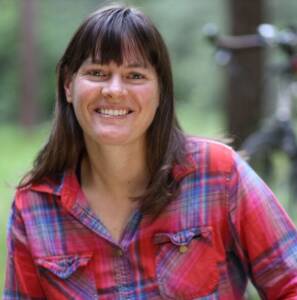 Wednesday, June 21, 7:00pm
Sessions will include snacks, a cash bar, and a social beginning at 6:30PM. Speakers begin shortly after 7:00PM.
Presenter Daniel J. Hinkley, Plantsman, Author, Garden Designer
ES03 – The Forgotten Elements of Good Design:Texture, Movement and Fragrance

You will not want to miss this chance to see and hear one of America's foremost horticulturists. Daniel will help us understand what it takes to create a pleasing landscape. Using his talents, background and experience, Daniel will incorporate his style and humor into an enjoyable presentation, providing us with practical ways to enhance and enjoy our landscapes.
About the presenter: Daniel J. Hinkley, plantsman, author, plant collector, lecturer and co-founder of Heronmedia, a publications, design and consulting business located in the Pacific Northwest. He has created iconic gardens with Heronswood and Windcliff. A talented writer and speaker, his information has appeared in Fine Gardening and PBS Nova. He was a garden consultant for Martha Stewart. Daniel has authored several best selling books and publications. He will bring his unique style, experiences, and humor for an enjoyable presentation, certain to be horticulturally sound and immensely entertaining.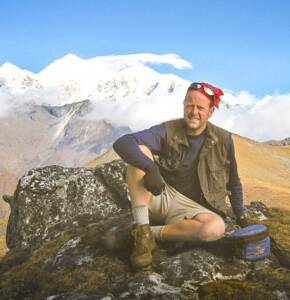 Follow us now on social media