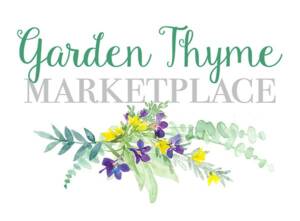 Browse and shop at the Garden Thyme Marketplace Trade Show. Featuring garden and nature-inspired creations by local and regional artists, crafters and businesses. Are you a potential vendor?
We would love to have you join us. More information can be found here: Vendor Application

Apple users click on the link to print the Vendor Application: https://imgc2023.com/wp-content/uploads/2022/09/VENDOR-Pkg-Revised-8-5-22-V1.pdf
Trade Show is open to the public – It's Free! Just Drop by During Hours of Operation
Monday Noon-7:00
Tuesday 10:00-7:00
Wednesday 10:00-7:00
Pottery
Gail J. Heilmann Porcelain–Handmade porcelain botanical pottery.
Dorrie Sullivan Pottery–Porcelain clay that withstands the demands of daily use. She blends a vision of the natural world with a touch of whimsy in very colorful highly detailed simple forms. http://www.dlhpottery.com/
The Papercrete Potter–Papercrete Pottery and tables, succulent and cactus gardens. http://thepapercretepotter.blogspot.com/
Cindy Percival Ceramics–Handmade original pottery with an emphasis in nature, planter baskets, seed pods, garden totems, bird chimes and more.
Glass Art
Whimzee Glass–Whimsical stained glass art for the home and garden. http://www.whimzeeglass.com/
JMR Enterprises LLC–stained glass art.

Mixed media, watercolor, painted art

Gayle Faulkner's Textural Acrylics–Colorful and textural representation painted primarily with a palette knife, making the texture come off the canvas and inviting the viewer in. www.GayleFaulknerfineart.com.
Megan Kasper Art–Be inspired by the flow and color in her paintings, reprints and cards of Butterflies. Megan is a self-taught freelance artist and designer. https://www.megankasper.com
Sherri Thomas Wild Willow Art–Nature inspired art that reflects the life, joy, and peace found in nature. https://wildwillowart.com/
Trails End Art & Nostalgia–Hand-painted reproductions of old advertisements or original advertisements on barn wood. Themes of ads/art include but not limited to wildlife, florals, gardening, pets, Americana, and cultural interests. https://trailsendartnostalgia.net/
Jewelry
Rissa's Artistic Design–For those who seek something special and unique. Hand crafted one-of-a-kind original jewelry masterpieces in designs that range from Earthy to Edgy to Elegant, utilizing artistic wire and gemstones. These custom-made pieces can transform any outfit into a creative expression that is made just for you. http://www.Rissasartisticdesign.com.
Amaranthine Artist–Botanical inspired jewelry and visual artwork. https://www.allisonbowman.com/
The Diana Collection Jewelry–Semi-precious stones, shells and pearls created into one-of-a-kind casual and sportswear jewelry.
Julie Reed Design–Original handmade accessories and laser cut jewelry inspired by the natural world. https://juliereed.com/
Fiber Art
J & M Unique Stitchery–Bring our gardens inside with garden-inspired decor and appliqued wool pillows made with the beautiful colors and designs inspired by gardens. Specially designed pillows for the outdoors.
Jordan Creek Textiles–Makers of handcrafted market bags and handbags from up-cycled fibers.
Fiber Fusion–Fiber Fusion artists work with a variety of fibers such as wool, silk, linen and paper. The fibers are felted together creating original one of a kind items. Products are 3D felted vessels and lamps, eco dyed works, hand crafted books and cards featuring handmade papers and Art to Wear clothing: vests, shawls, scarves, hats and gloves.
Susanna Zeller LLC–Hand-sewn designer fabric handbags and zipper pouches. https://www.susannazeller.com/
Photography

Lisarae Photo Design–Original hand-signed Greeting Cards. https://www.lisaraephotodesign.com/
Metal Art

Dos Gatos Designs–Dos Gatos Designs creates whimsical, welded art for garden and home utilizing found and repurposed steel. Products include word stakes, planters, garden animals, garden stakes, and sculptures. https://dosgatosdesigns.com/schedule
Wildfire Metal–Offers unique yard art and gift items. Each piece is hand crafted from recycled or reclaimed metal and car parts. www.wildfiremetal.com
Handcrafted soaps and lotions
Sweet Streams Lavender– Local family grown, organically farmed, chemical free! Lavender soaps, essential oils, candles and products. http://www.sweetstreamslavender.com

Wood Art
Wonder Wooden Floral–Wood flowers made from Birch and Bradford pear trees, arrangements, and wreaths.
Plants, florals & seeds
Birds Botanicals– Birds Botanicals will be offering a wide variety of cool and unusual plants! A colorful booth full of Orchids, Tropical house plants, Succulents, Aroids, and exotic collectibles! https://birdsbotanicals.com/
Bee Wild Seeds Company LLC
Baker Creek Heirloom Seed Company–Colorful displays of edible & ornamental plants/flowers in addition to seeds, catalogs, and other gardening supplies to give away. https://www.rareseeds.com/about
Vinland Valley Nursery–Vinland Valley Nursery as been growing pesticide-free plants for 25 years. A full-service garden shop, greenhouse and nursery, we offer a wide variety of annuals, perennials, trees and shrubs, including a huge selection of native plants. http://vinlandvalleynursery.com/ Phone: (785) 594-2966
SeedLinked–Because a better world begins with seed transparency…stop by our booth to learn more about our software for your organization and to learn about participating in collaborative trials on our platform. https://seedlinked.com/
Sow Wild Natives–We provide high-quality, regional native plants to add function and beauty to yards and green spaces throughout the Kansas City region to support our vision of restoring balance to our ecosystem. http://www.sowwildnatives.com/
For the Birds

Wild Birds Unlimited Shawnee & Olathe– Your one-stop shopping for all supplies for feeding and enjoying backyard birding. https://olathe.wbu.com/
KSCanuck.com–Best Hummingbird Feeder Ever, Oriole and more feeder, window hanger, pole mount, hummingbird swing. http://www.kscanuck.com/
Nature & garden related products
Garden Charms–Hand crafted terra-cotta plant markers and labels and enchanting frog and toad houses.
Exaco–Unique, high-quality hobby greenhouses and compost bins (mostly from Europe). https://exaco.com/ Phone: (512) 407-8500 Ext 701
Happy Leaf LED–Commercial quality grow lights. https://happyleafled.com/learn-more/ Phone: (815) 414-2209
Original Bucket Stool– This handy, sturdy little stool turns your average 3.5 and 5 gallon bucket into a COMFORTABLE place to sit AND you still have access to the bucket. https://bucketstool.com/ Phone: (708) 462-2737
Elm Dirt–Elm dirt is a woman-owned, KC local, organic nutrient brand available directly to consumers as well as wholesale and bulk quantities for any gardening needs. Our products are safe to use on any plant as they restore the ecosystems of the soil. https://www.elmdirt.com/ Phone:(816) 890-6750
Expanded Shale, Clay and Slate Institute (ESCSI)–Expanded shale, clay and slate lightweight aggregate. https://www.escsi.org/ Phone: (801)272-7070
Spear Head Spade—Nationally known award-winning Spear Head Spade, a hybrid shovel/spade that makes the toughest digging 80% easier. Excels at penetrating hard, rocky soil, dense clay and complex root systems with ease. https://spearheadspade.com/. (732) 297-9240
SealGreen Concrete Sealing–Products for concrete cleaning, color staining, and sealing. https://sealgreen.com/
Boutiques
Johnson County Extension Master Gardener Marketplace–Don't miss out on these unique garden art items that include Concrete Leaves, Bucket Caddies, Garden Themed Notecards, Mosaic Birdhouses, and other garden themed items handcrafted by our very own EMG's.
Lofty Lou—They bring an eclectic boutique assortment of art, jewelry, bags, aprons and metal stamped message art, as well as original cards and prints, with a positive theme geared to gardeners. https://www.loftylou.com/lofty-designs-love-lou-lou
Country Gardens Studio–Pottery mixed; handmade clay planters and garden decor succulents, clay earrings and pendants.
Specialty Food
Steve's Bees–Features raw honey and creamed honey infused with cinnamon, vanilla and our specialty hot pepper varieties. Beeswax lip balm, lotion bars and honey soaps, candy, wildflower pollen.
Just Nuts–Cinnamon roasted almonds, cashews and pecans.
Kansas City Popcorn–Local gourmet popcorn using only the best ingredients. https://www.kansascitypopcorn.com/
CST Sweets–Local, handcrafted, rich and delicious toffees, brittles, popcorn and other chocolate treats. https://www.cstsweets.com/
Educational
Assistive Technology for Kansans–Display of assistive devices of use to a gardener. https://atk.ku.edu/
IMGC Environmental Stewardship Team–Information on environmental stewardship.
Tours
Discover Garden Tours–Enriching your passions through travel. From coffee to gardens, birding to culture, they curate stress-free vacations for travelers. We handle the details so you make the memories. email [email protected]